Here you are some interesting links:
Vegan and vegetarian people also eat for Christmas!

They celebrate these dates and also their recipes are mainly made of legumes, vegetables, fruits...
Do you know the difference between a vegetarian and a vegan?
First, neither vegans nor vegetarians eat meat although a vegetarian tends to consume dairy products such as cheese, eggs, yoghurt or milk while a vegan eliminates from his or her diet all kind of animal products and he or she doesn't wear any garment or complement made from animal by-products such as wool and silk, for example.
We propose you a ...
VEGETARIAN CHRISTMAS DINNER MENU.
Starter: Cream of pumpkin soup
It's easy and ready in just 30 minutes. The ingredients are olive oil, onion, garlic, ginger, sugar, salt and, of course, pumpkin.
Method:


STEP 1
Heat oil in a large saucepan and then add onion and cook it for two minutes. Add garlic and the vegetables you prefer such as pumpkin, potatoes... Add 500 ml water and wait until boiling and then reduce heat to low, cover and cook it for 25 minutes approximately.


STEP 2
Transfer to a blender and whisk or whip until smooth, then season and cook it again over low heat for a few minutes. Serve into bowls and drizzle with extra oil.
Main: Baked Cannelloni
It's very easy and a great recipe!
Method:
Preheat the oven to 190º C and mix different kinds of cheese such as parmesan, mascarpone and taleggio cheese with lemon zest and juice, some walnuts and stir the mix with some previously cooked spinach.
Put a good spoonful of that mixture along one of the lasagne sheets and roll it up. Repeat it with each one and put them in an oven dish.
Finally, drizzle with parmesan cheese, cover with foil and bake it in a preheated oven for 20 minutes.
Dessert: Eggless Vegan Carrot Cake Cupcakes
Ingredients:
1 1/2

teaspoons baking powder

1/2

cup unsweetened applesauce

2 1/2

cups flour

3/4

cup sugar

2

teaspoons baking soda

1 1/2

teaspoons cinnamon

1/2

teaspoon nutmeg

1/2

teaspoon salt

1/4

cup canola oil

2

cups grated carrots

1

cup crushed pineapple



Directions:
1

In a small bowl mix baking powder and applesause into

a foamy mixture, set aside.

2

In a large bowl mix flour, sugar, baking soda, cinnamon, nutmeg, and salt.

3

Add oil, carrots, pineapple (some of the juice might help), and applesauce mixture.

4

Mix well.

5

Add flaked coconut, nuts, or raisins if desired.

6

Scoop mixture into 24 cupcake liners.

7

Bake at 325 degrees Fahrenheit

or 165 º Celsius

for 30 minutes or until toothpick comes out clean.

8

Once cooled, frost with icing (powdered sugar, 'fake' butter, vanilla, and water).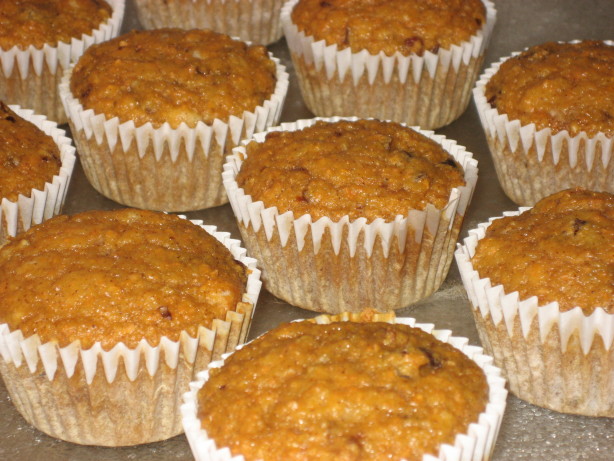 This is a simple, smooth and creamy vegan chocolate pudding. I like to use ground chocolate as a substitute for the cocoa.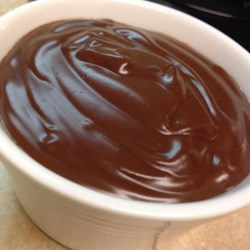 Ingredients:
1/4 teaspoon
vanilla extract
1/4 cup
white sugar
1/4 cup
unsweetened cocoa powder
Directions:
Preparation 10 minutes.

Cook 10 minutes.

Ready in 45 minutes.

Which dessert would you prefere eggless vegan carrots cupcakes or dairy free chocolate pudding?
And now, some questions to debate:
Do you know any vegan or vegetarian person?
Have you ever been in a vegetarian restaurant?
Do you think it would be difficult to invite a vegetarian person to have dinner

at your place? I mean, do you think you would have difficulties when thinking

and preparing the menu? Why do you think so?